The ergonomic chair Visby has an exceptional formed backrest that repeats the curves of the human back. The high quality Korean mesh backrest gives the chair a modern touch. Its is a comfortable and functional office chair with ergonomic features that allow everyone sit properly and comfortable. It takes up little space and is suitable for those who loves practicality.
---
Seat and backrest
High quality fabric covered with a comfortable seat made of cast-in-cast polyurethane;
Height adjustable backrest with high quality Korean mesh.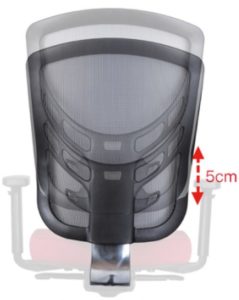 Lumbar support
The backrest has an additional lumbar support that can be adjusted up and down.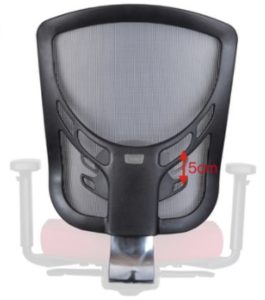 Mechanism
Height-adjustable backrest (up-down positions): 4 positions possible within 4 centimeters;
Possibility of seat lock and backrest in 3 positions;
Maximum backrest angle is 24˚;
Adjustable backrest stiffness;
Swing position;
Anti-shock protection preventing a backrest from hitting a user's back after the motion lever is released;
High class cylinder assistance evenly adjustable chair height (up to 9 cm);
Seat depth adjustment system. This is especially for users with longer legs, as it helps to maximize the comfort of a comfortable seat.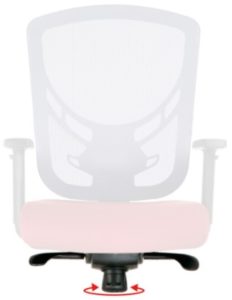 Armrests
Three-dimensional (3D) black frame armrests are adjustable up and down which can be locked in 7 positions within 7 centimeters;
Armrest cushions are adjustable forwards and backwards and can be locked in 30˚ degree different position angles;
Armrests cushions are made of soft durable polyurethane.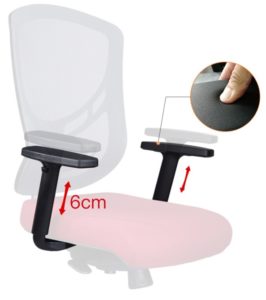 Base
Black nylon base;
Castors for carpet or parquet flooring.
Sertificates