People are different and everyone has an individual spinal shape. Trium office chair's innovative "Smart Lumbar Fit System" addresses the perfect lumbar comfort and proper tension to support user by simply rolling the smart dial. When the dial position is set, you will meet a comfortable seating!
---
Seat and backrest
Dense solid mesh back;
High quality fabric upholstered seat.
Mechanism
Multifunctional Synchronous Mechanism for Dynamic Backrest and Seat Feed 2: 1;
Possibility to lock the seat and backrest in 4 positions;
Adjustable backrest stiffness;
Swing position;
Anti-shock protection to prevent the backrest from striking the back of the person;
The height of the chair is evenly adjusted with the help of the top-class cylinder.
Sliding seat
Seat depth adjustment will fit any states of user's seat posture regardless of leg's size and height (58mm).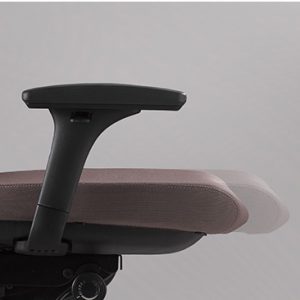 Lumbar support
Degree of curve in the backrest is simply controlled by the smart dial which provides a body-fit contoured back support.
Headrest
Soft upholstered headrest specially shaped for human neck;
Adjustable up and down.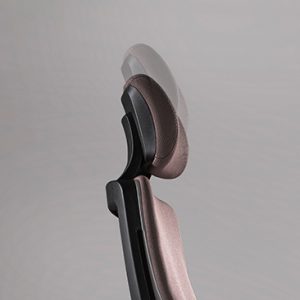 Armrests
High-quality 3D armrests for quick, comfortable adjustment;
Black frame armrests adjustable up / down;
Armrest adjustable forwards / backwards.
Base