The ultra-comfortable reflex backrest office chair features a unique, flexible back that adjusts to your movement. The flexible backrest adjusts to your body's movements and opens up new possibilities for your work comfort.
---
Unique reflex backrest
​Unique double layer backrest structure fully supports user's back while responding proportionally to the user's leaning weight;
The high quality mesh ensures the fast release of heat ant moisture, which leads to the most pleasant sitting conditions.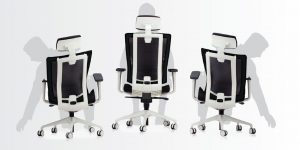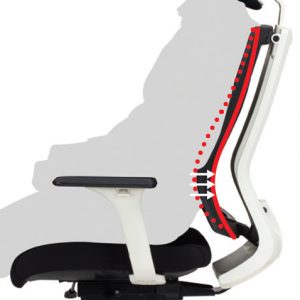 ​Synchronized tilting
​Synchronizing mechanism provides separated backrest tilting in 5 different positions;
Tension adjustment as well as anti-shock function gives the possibility of safe and comfortable sitting in any circumstances;
The height of the seat is also adjustable.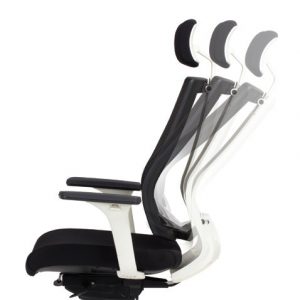 Seat depth adjustment system
​To induce the correct posture of the spine, the adjustment of the seat's depth is possible.
Headrest
Upholstered mobile headrest, adjustable forwards and backwards, and up and down for maximum comfort for your head.
​Armrest
​3D adjustable armrests which give the comfortable support to the wrist, elbow and forearm. They adjust up, down, forward, back, and armrest cushions move forward, backward, and sideways;
The armrest cushions are made of soft and long-lasting polyurethane.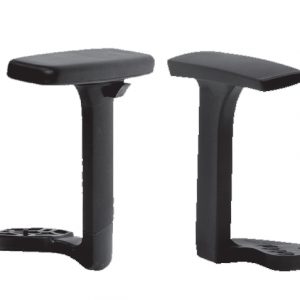 Seat and backrest
Fine mesh backrest and the seat upholstered with the high-quality textile.
​​Base
Base upholstered with black nylon.